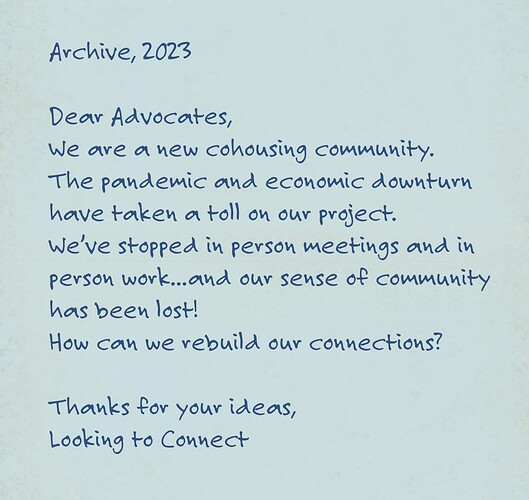 Hi Looking. Thanks for your question.
Here's what fellow Advocates have to say:
Any more recommendations, please share them here.
Are you a member of an intentional community with questions of your own? Come to our next Advocates Community of Practice gathering on May 8th.
Want more information? Write to advocates.signup@sociocracyforall.org.