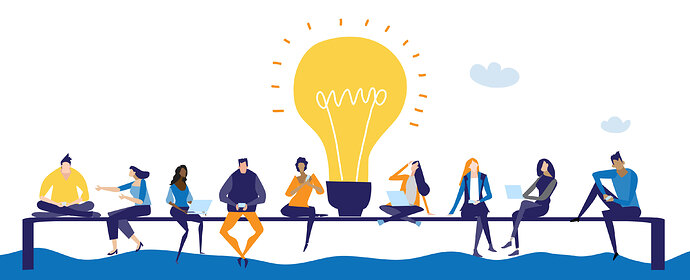 Do you think getting to know each other helps us trust each other?
Hi!
My passion is about communication.
I am a telecom engineer and I studied how computers communicate with each other.
They send a signal announcing that they want to communicate something to another computer (a connection request).
When the remote computer senses the call, it sends feedback when it is ready to connect with the computer that initiated the communication process.
When the connection is confirmed, data is exchanged in both directions, with each computer requesting confirmation that the other received the data successfully, performing compliance checks based on a pre-established protocol.
What would be the point if computers would continuously transmit data that are not received?
It all starts with a connection request and ends with an agreement to stop the communication process. Computers communicate correctly and efficiently based on a communication protocol.
Couldn't we train ourselves in the "art of conversation"?
Yes, I am passionate about purposeful conversations.
What are you passionate about?
What is the dominant question in your mind?
I invite you to get to know each other.
I would appreciate any feedback from you.
I would really like to know you, if possible.
Thanks!