Hey SoFA Members!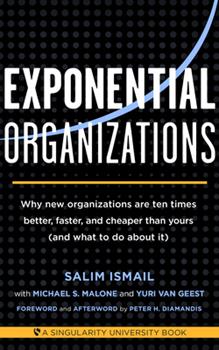 We've been having and Exponential Organizations book club discussion!
If you haven't been participating, you can still get looped in by reading up on our previous notes from our real-time discussion about the book in our Exponential Organizations Book Club Notes Document "Exponential SOFA - A vision for 'the great expansion' in Year 6"
You can also dive into the book and related content easily through these links:
Watch Salim Ismail's talk at USI
Watch the Salim Ismail's Ted Talk
Get the book (used from ThriftBooks)
Read about some key concepts:
Massive Transformative Purpose - The Heartbeat of Every ExO
The Motiving Power of Massive Transformative Purpose
But, let's keep it going here!
Excited to be testing out the new forum.
Please note:
Everyone on the internet can read this Category (which is a sub-category of the "SoFA Members" category), but only SoFA Members can post here.
To post here you will need to be approved as a "SoFA Member" on this forum platform. request through the forum or email support@sociocracyforall.org once you've made your account to get approved.