---
---
Topic:
You know the basics of consent decision-making but you need a bit more to put it into practice? This class is for you!
A continuation of our free appetizer class on consent, this class will focus on practice opportunities and deepening of group decision-making with consent.
What can I do if there's an objection?
What if someone brings a concern that's not really an objection?
What do I do will all the amendment ideas?
Getting up to speed. What decisions are made in a group, and what decisions could individuals make alone?
Small group exercises:
How do I object?
Integrating an objection
Addressing faux objections
---
Schedule and Registration Form
---
Trainer:
Our classes are taught by SoFA team members and students. This class will be taught by Pierre Houben.
Pierre is a SoFA working member in Training Circle, and lives in Italy, where he consults, trains, and facilitates. He likes to explore new paths and find solutions. For him, Sociocracy is the best way how to do it because all perspectives can be heard and considered.
---
See you there:
---
p.s. Are you holding the role of the facilitator of a circle in your organization? Would it help you to reflect with others on what it means to be a facilitator in a sociocratic organization? Would you like to practice being a facilitator? This Community Of Practice might be helpful for you: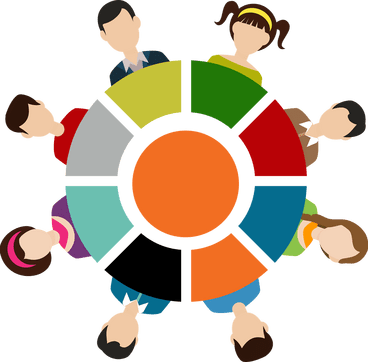 In the Community of Practice for Facilitators (CoP-F) no one teaches anyone, but we all learn from each other by practicing and sharing real life experiences.
We welcome your presence and contribution. It will enrich all of our sociocracy knowledge.
Best wishes to all of you!