---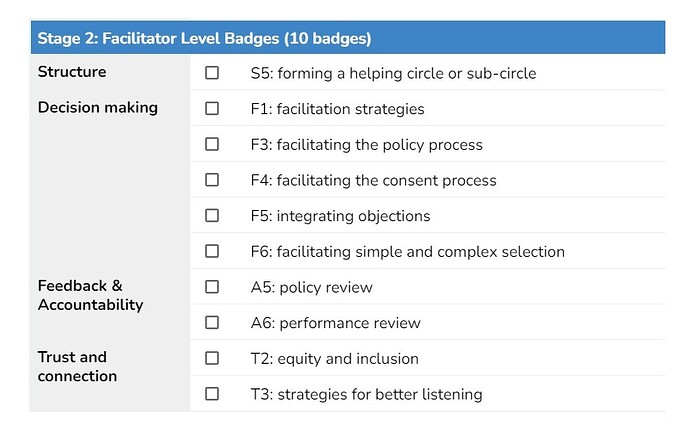 ---
Dear Fellows in Sociocracy,
SoFA offers many community of practice opportunities.
As you know, the Academy Stage 2 is about acquiring the "Facilitator Level Badges".
One of SoFA CoPs is "The Community of Practice for Facilitators" …
YES, here we can practice, by rotation, all important facilitation processes like:
facilitating the policy process

facilitating the consent process

integrating objections

facilitating simple and complex selection

policy review

performance review
We also can share our real life facilitation experiences in sociocracy.
I warmly invite all of you who are interested to go through these facilitation processes to join our CoP-F (Community of Practice for Facilitators), be a facilitator or observe how other people facilitate then document your own activity through our AGENDA and through the FEEDBACK we give each other at the end of the meetings.
At our next meeting there is a proposal for facilitating a selection process and also for facilitating a policy process.
Students of SoFA Academy 2023 could prepare for the "Academy Stage 2" badges by working together (practice together, learning together, giving feedback and receiving feedback).
In case you want to use this opportunity we have, please register and participate in our meetings. I guess you won't regret at all. On the contrary, we all will enhance our facilitation understanding, bring more personal sociocratic experience into our journey and document our activity to prepare our badges.
If you are not interested, could you, please, transmit the invitation to your collegues? They may be interested.
---
I guess it is a good idea to combine theory with practice so I invite you to be present and to participate in our:
---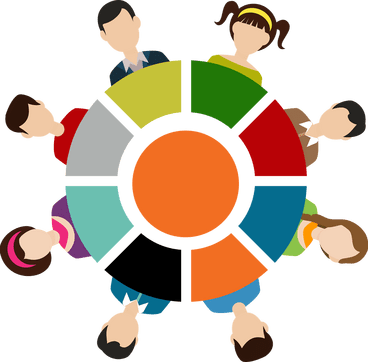 ---
In the Community of Practice for Facilitators (CoP-F) no one teaches anyone, but we all learn from each other by practicing and sharing real life experiences.
We welcome your presence and contribution. It will enrich all of our sociocracy knowledge.
Next meeting is scheduled for May 8th, 2023, from 14:00 UTC (CoP-F East) and from 18:30 UTC (CoP-F West). We are available to schedule any other meetings, as necessary.
Best wishes to all of you!