---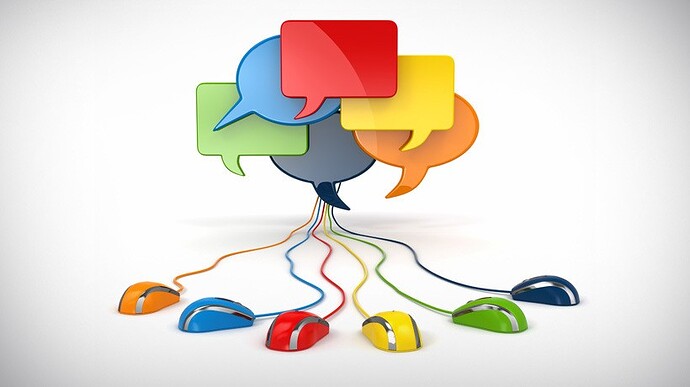 ---
Quote from an email I received:
"I want to express my gratitude for your active participation in our members' forum …"
---
I was recently warned about posting "too much '' in this discussion forum (too many posts and too often) and it was suggested that this could be a cause of many people turning away from the forum.
---
Well, I didn't think my posts could cause such a phenomenon. I guess people have a choice to stay or to leave, to search for information that is relevant to them and a personal responsibility to comment or share their own opinions whether they agree or not with the content of my posts (if they feel like doing so).
---
This is an unexpected and serious statement that my posts put in danger the "promoting [of] a healthy and inclusive environment for all members". So, will the forum become more healthy and inclusive without my posts? Well, I hope at least I can make some comments here and there. Or not?
---
"Too much" being not measurable, I will stop posting on this forum, waiting for further clarifications on this matter from the specific circle/domain. For now it seems that the solution for a healthy and inclusive discussion forum environment depends on me posting not "too much" and not "too often". It wasn't explicitly stated how to measure this "too much" and "too often". I guess not posting at all will meet the requirements for not "too much" and not "too often". Or not?
---
Well, making this post or another post, do I take from other people the opportunity to make their own posts and share their own ideas? I don't think so, but, I don't want to prevent the well-being of this forum, so …
---
Please note that people and names are not important on this issue, but the principle is. That's why I share this with you. Inclusivity? Participatory? Equity? Diversity? Does anyone feel obstructed by me in expressing their own ideas, opinions, reflections or feedback? Who, exactly? Why?
---
If you want to share your personal reflections on this topic, please feel free to do so in a comment below. Thank you.
Best wishes!
---
Resources:
---
p.s. NO, they didn't tell me to stop posting, but anything more the ZERO could be "too much" in some circumstances. They also invited me to write articles for the site blog, subject to approval or not. That's fine, taking into consideration that an article is an "official" resource. However, it was strange for me that they didn't discuss the content of my posts, as being inappropriate … They just said it's "too much" and it's "too often". If my posts embarrass some people, why not make a personal comment and thus express their opinion? Maybe some people read my posts and appreciate some of them, even when they don't have an obvious "reaction" …

If just one person reads and feels inspired, isn't that a benefit to the community?
---