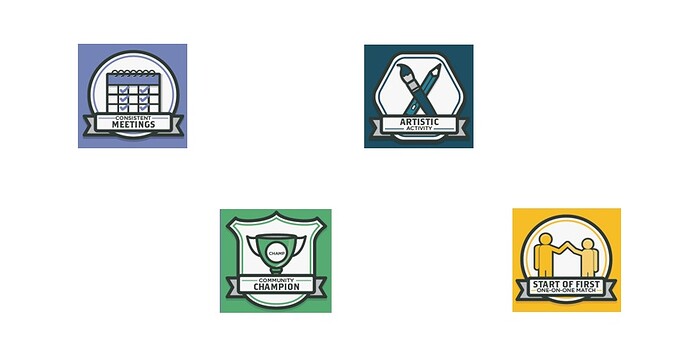 I don't know. Do you?
Recently I received a few badges for my activity here, in the Sociocracy For All Discussion Forum.
Thank you, dear software! You are able to do something that many people don't even imagine.
My question is:
Do we already have some badges for volunteering?
Volunteers are not paid staff, you know …
I guess volunteers deserve some public attention, recognition and appreciation for their contributions - the various things they do on their own for the benefit of SoFA (image, presence, promotion, etc.).
As usual, I'm not in the right domain to take this idea into consideration, discuss it and eventually make a decision, but I guess it's in my domain to think and share my thoughts. Or not?
Maybe in SoFA there already is a badges system in place for volunteering and I just don't know about it.
If this is the case, I would like to know more about these volunteering related badges and how people could qualify themselves to earn them.
You already know that what I say is my own "voice", that it represents my own thoughts and feelings and does not represent anybody else. Thanks!
Your friend,
because I care
p.s. I would like to find out more about volunteering related badges and about your opinion on the matter. Best wishes!