Hey friends,
There is a new Community of Practice that meets for the first time on Wednesday, April 19th at 15 UTC.
Check out more info below!! Or click here to sign up (there is a sign up form at the bottom of the page).
Nonviolent communication (NVC) and sociocracy weave together so well. In this Community of Practice, we will gather to discuss, practice, and share about experiences of using NVC within and outside of the context of practicing sociocracy.
What happens at a meeting?
Check-in
Admin
Breakout groups for discussion
Whole group insights
Check-out and Feedback
Who can join?
Nonviolent Communication Community of Practice is open to anyone practicing NVC and sociocracy.
How much does it cost?
You can come to one meeting without being a SoFA member to try it out. After your first meeting you will need to become a supporting or working member of SoFA ($50/year), a member of an organization that is enrolled in the organizational learner program, or sign up for the monthly $5 Community of Practice membership fee (which allows you to attend any number of Communities of Practice each month). Sign up for the monthly $5 Community of Practice membership or see How to Become a SoFA Member.
Meet your facilitator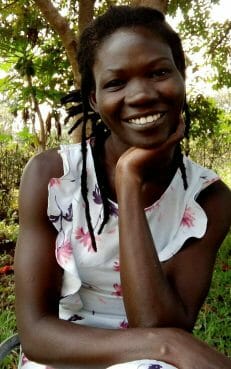 NVC CoP will be facilitated by Suzan Joy.
Suzan is a community advocate, activist, researcher and a circular economist based in Uganda who has helped movements across East Africa broaden participation and increase impact. She consults regularly for civil society and international grant making organizations alongside grassroots community projects.
She is a member of the Wellbeing Economy Alliance and coordinates the East Africa hub, where she works with grassroots movements to be key drivers for a Wellbeing Economy in East Africa. She specializes in innovation, sustainability strategy, research, evaluation, education, leadership, women centered programs and movement building.
When do we meet?
This Community of Practice will meet monthly on the third Wednesday.
The first meeting of the Community of Practice will be on Wednesday, April 19th at 15 UTC.