---
---
SoLT is a training program that lets you experience what sociocracy feels like by doing it. It prepares you to be part of a sociocratic organization.
SoLT is more than a workshop. It is real! Participants have real meetings, make real policy, develop real output, and create real relationships.
I did it. I like it. I recommend it. Register here.
---
How exactly does SoLT work?
SoLT consists of 10 weekly two-hour meetings:
We form teams of 5-7 people, and those teams meet using the sociocratic process to work on a shared project, for example by interviewing and writing up case studies about a sociocratic organization. An experienced trainer is present at every meeting to support the process and give instant feedback.
Participants of all teams get to know each other and reflect on their learning.
This is an online sociocracy class, i.e. all the meetings and training happen online in video conferences . You can join from wherever you are. The participants are typically from all over the world.
---
What are the requirements?
This is an intermediate program so we assume that you have some knowledge about sociocracy.
You'll need to speak, read, and write in English – comfortable enough to participate in a meeting.
A good enough internet connection and equipment to participate in a video conference call. We use Zoom. Zoom can work on tablets and smartphones, but for regular meetings, the larger laptop or computer screen (or even two screens) is better so you can see each other on Zoom and also see the agenda or other documents the circle is working on in a separate window during the call.
---
Sociocracy 1h free introductory classes are useful as well:
Free introduction: What is sociocracy?
Free intro: Inclusive meetings
Free intro: Deciding together
Free event: Horizontal accountability
---
Full 3h classes are also available:
Full class: Decentralizing decision-making with circles and roles
Full Class: Patterns and processes for inclusive meetings
Full class: Facilitating Group Decision Making
Full class: Performance, leadership and accountability in horizontal organizations
---
Other recommended classes:
Facilitation practice – everything at once! (5 weekly sessions)
Facilitation practice – everything at once! (5 weekly sessions)
---
Where can I see what this training is like?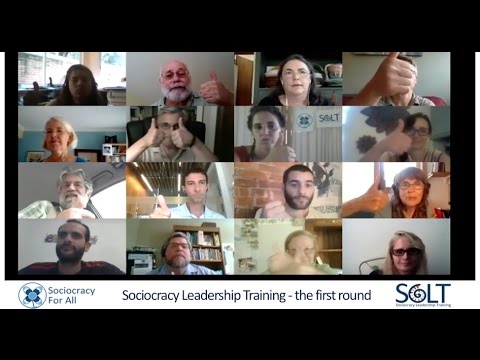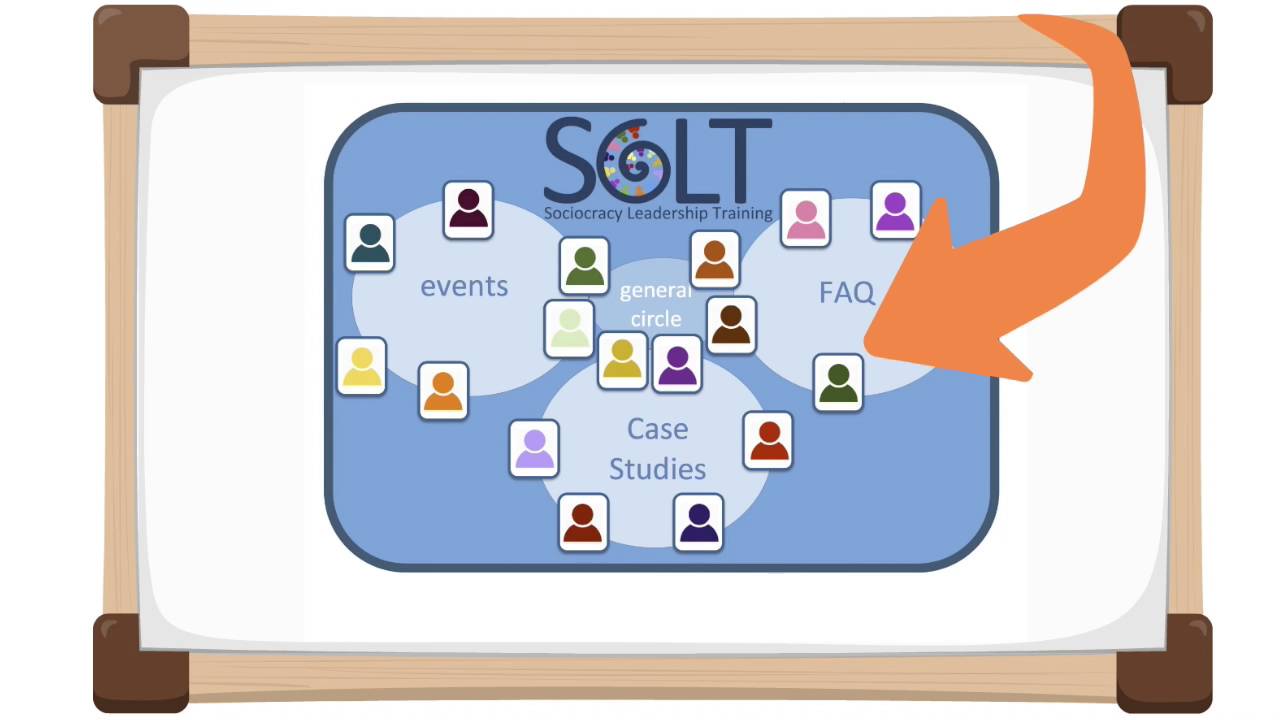 ---
What's the application process like?
Send an email to jerry@sociocracyforall.org. In your email, please describe yourself in one paragraph and your experience with/interest in sociocracy in another paragraph.
We may then invite you to register or to have an interview with one of the course teachers.
---
Upcoming cohorts
SoLT 23: Fall 2023
Time: 9 Tuesday 13.00-15.30 UTC
Dates: Sept 12, Sept 17, Sept 26, Oct 3, Oct 10, Oct 17, Oct 24, Oct 31, Nov 7, Nov 14
---
---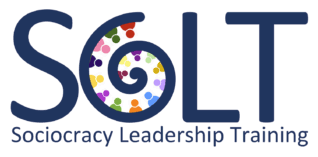 ---
I did it. I like it. I recommend it. Register here.
Best wishes!